Bumper Sticker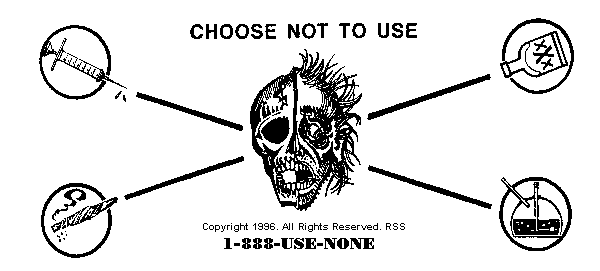 If you would like to purchase this Bumper Sticker, please call (415) 552-1111.
Cost is only $2.50 per sticker plus any applicable taxes and shipping costs.
Recovery Survival Network
Phone: (415) 552-1111
Fax: (415) 552-8444
Toll free: 1 (888) USE-NONE or 1 (888) 873-6663

Please click the button below to make a donation to RSN using your Paypal account or credit/debit card.